Positions available at
15

locations
Join The Sandhills Global Team Today
62 +
Brands and Partners
11 +
Global Offices
1100 +
Employees Worldwide
200 +
Different Careers Available
Perks and Benefits

Stewardship and Community

Leading-Edge Facilities

Free Gear

Free Parking

Dry Cleaning

Community

Free Events

Family Focus

Sandhills Apparel

Competitive Salaries

Weekly Pay

Career Development
---
Find Your Fit
Our employees, work ethic, and culture define Sandhills Global, and our open environment fosters creativity, growth, and innovation. Committed, hardworking individuals thrive at Sandhills.
Explore our job categories and find your fit.
Technology & Development
Employment opportunities include cloud systems, application development, data mining, network systems administration, project management, and many other information technology jobs. A high level of experience, professionalism, individual responsibility, and in some cases specialized training and certification are required.
View Technology & Development Openings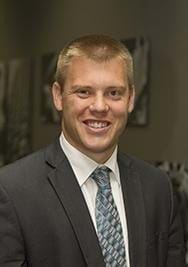 "Sandhills has given me an outstanding opportunity to continue my career in technology and UX. Working with cutting edge resources and a supportive team, I have the chance to help develop applications that make a difference for our customers throughout the world."
Jared, Data Analytics