Perks & Benefits
Perks & Benefits may vary depending on position location
Print this Page
Financial Benefits
Competitive Salaries
Sandhills Global offers competitive salaries and earning potential.
Scholarship Opportunities
Scholarships available for software development interns.
Paid Vacation
Two weeks of paid vacation through three years; three weeks paid vacation after three years of employment, plus six to seven paid holidays throughout the year.
Company Growth
Founded in 1978, Sandhills Global is a well-established company that has become a global leader in the industries we serve.
Weekly Pay
Direct deposit can transfer into up to four different accounts, or use payroll deduction plans for Series EE and/or Series 1 bonds.
Work Leave
Considerations for medical leave, jury duty, civic duty, and family leave are available (in accordance with FMLA guidelines).
Referral Bonuses
Earn up to $3000 for referring an employee to Sandhills Global.
Flexible Work Hours
Work hours are determined by each manager and/or department.
Corporate Discounts
Receive discounts to corporations such as Dell and Verizon.
Holiday Bonuses
Employees are treated to a bonus in the holiday season.
Corporate Benefits
Choose benefits that best meet individual needs
Competitive health benefits - great individual and family coverage plans for health, dental and vision
401(k) with option to roll Christmas gift/bonus into it at the end of the year. Traditional or Roth
Life insurance and AD&D coverage
Adoption assistance program
Open campus promotes active lifestyle – 68 acre campus with walking paths, locker rooms and showers available
Can choose to be first aid, CPR/AED trained
Work Here and Enjoy the Perks
Free Parking
Underground parking available for some of the buildings
Coffee and Popcorn
Free coffee and popcorn provided on an all-day everyday basis
Vending Machines
Subsidized soda, candy and more available in vending machines
New Facilities
Brand new facilities available. Work with the latest technologies
Free Gear
Get access to an iPhone, tablet/laptop and large monitor(s)
Dry Cleaning
Receive discounts on dry cleaning services and delivery
Free Food
Certified Piedmontese gift at Christmas, Ham at Easter
Community
Community Involvement and Volunteer Opportunities
Stewardship
Community Stewardship through matching donations by owners
Free Events
Free tickets to Husker games, Community Playhouse and more
Family Events
Sandhills hosts family events for Christmas and more
Certified Piedmontese
Receive discounts on Certified Piedmontese beef!
Social Events
Participate in department potlucks, outings and other events
Sandhills Apparel
Get discounts on your Sandhills apparel order every year, such as North Face, Travis Mathew, Titleist, Nike, Under Armour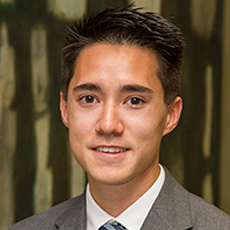 "The benefits and perks of working here at Sandhills are great. The competitive pay, gifts and bonuses, and the amazing campus are icing on the cake for doing the job I love. As an employee I have never been treated better."
CJ Lupori, Interactive Designer
Corporate Culture and Development
Environment
A professional, open, and dynamic environment provides employees with opportunities to grow into their own at Sandhills, encouraging individuals with a variety of skillsets to work together in all areas of the business to provide every customer with a unique experience that exceeds their expectations.
Sustainability
At Sandhills' global headquarters, the Binary Building, which opened in October 2015, and the adjacent Data Center are both LEED gold certified by the U.S. Green Building Council. They were designed with environmental sustainability in mind and are part of Sandhills' continued efforts to reduce its carbon footprint.
Internships
Not your typical internship - interns gain real-life career developing experience in areas that include software development, information technology, graphic design, sales, marketing, journalism, and more. Our program allows for flexible scheduling to work around class schedules and activities.
Travel Opportunities
Opportunities exist for most employees to travel nationally and internationally. Employees have the option of receiving a pay advance or reimbursement for travel expenses incurred as part of work functions. Employees may keep "points" earned from traveling (airlines, car rentals, credit cards, etc.). When traveling a full week, employees are offered a flexible schedule on the Friday returning from the road.
Personal Growth
Even as new and innovative technologies contribute to efficiency and productivity, it's the intangibles—the employees, the work ethic, the culture—that remain Sandhills' greatest assets. The company fosters an environment of creativity, personal growth and innovation. Many employees find long term career opportunities at Sandhills Global; promotions and management are filled from within. Internships often open up to full time careers with the company.
Join Our Team
Sandhills employees are highly committed and customer-focused. The company culture encourages interaction among employees and management, which promotes open communication in all areas of the business to provide our customer immediate, high-level service.
View Current Openings